What's New?
Version 3.28.62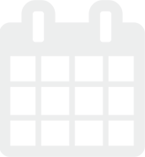 03/01/2021 16:33:29
Prezzo
0 €

Price without VAT
In the
"Multifunctional Ecu"
module:
Fiat RFHM 9S12XEQ384
(Price for packet FIAT/ALFA ROMEO RFHM/RFHM2 400€ VAT excluded)
Functions Added:
Display and zeroing of KG-OFF parameters,
Possibility of deactivating keys with key id,
Automatic recalculation of all checksums for each packet.
OPEL ME7.6.1/2/3 - Fixed file selection problem in eeprom and flash writing,
Fiat RFHM 9S12XEQ384 - Fixed incorrectly recognized micro issue closed with a different maskset.