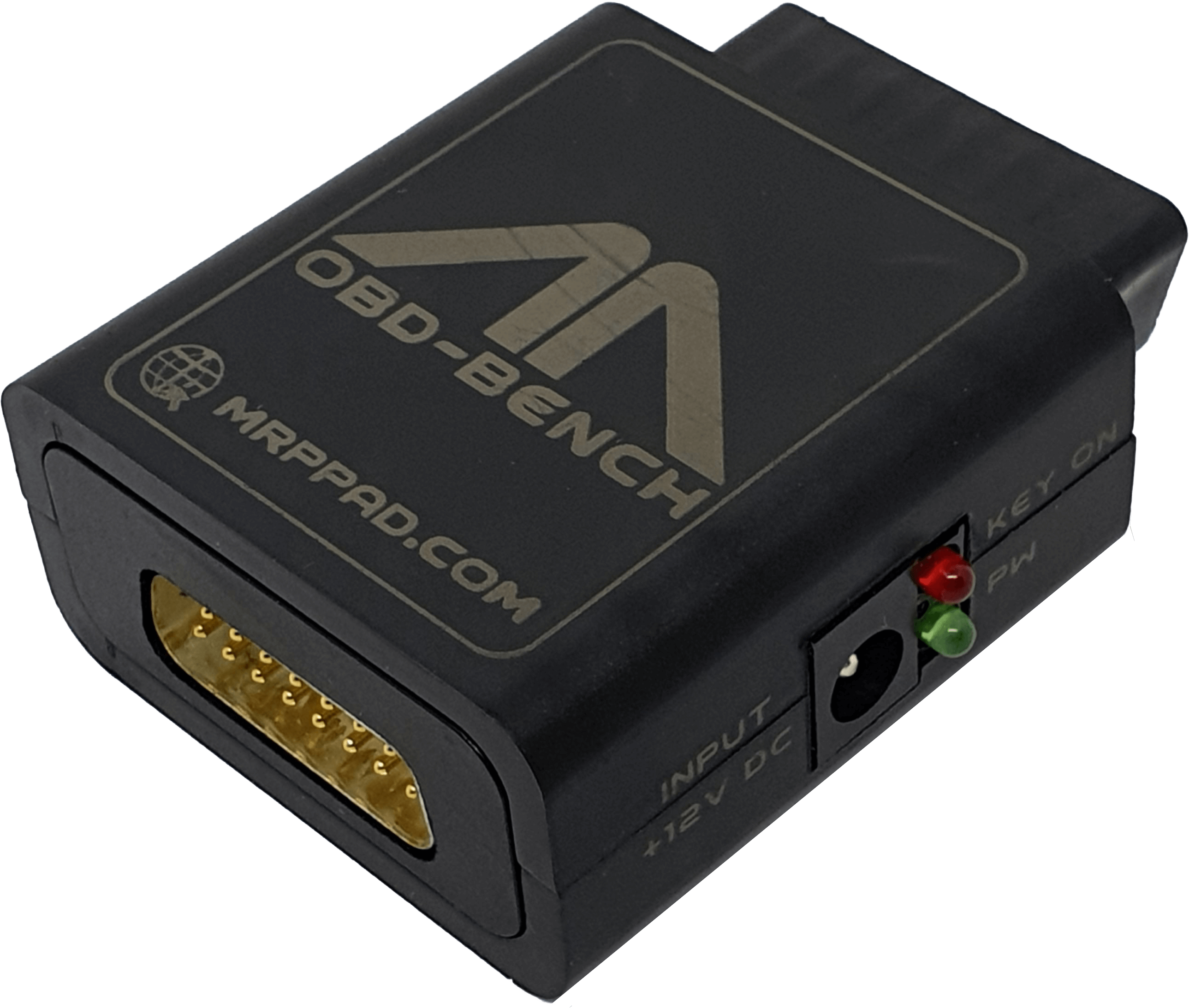 With this kit it is possible to work on the bench with all the control units, panels, body computers .... supported by MRPPAD!
The OBD-BENCH interface:
connects directly to OBD-PRO plug via female OBDII connector,
directly powers the control unit via the integrated + 12V DC jack,
automatically manages the BOOT mode start of the ME 7.3.1 / ME 7.3H4 control units,
protected from short circuits with resettable fuses, it is therefore impossible to damage it and / or damage the control unit.
The universal cable supplied:
Equipped with different types of faston to be able to connect all the control units.