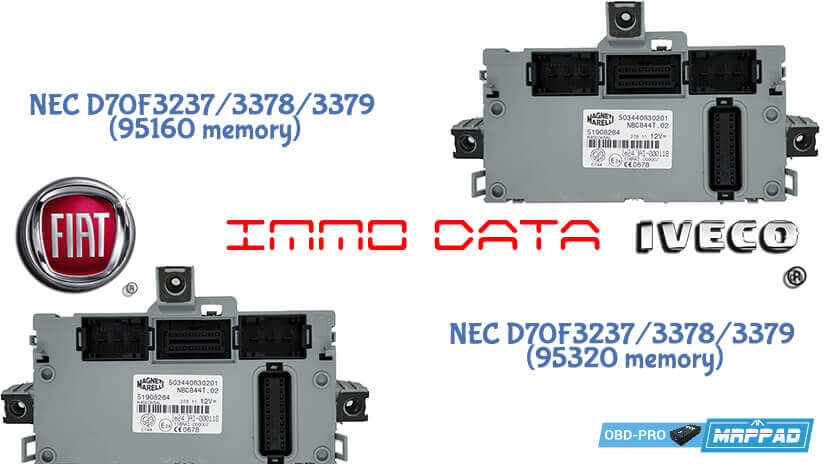 In the "Multifunctional Ecu" module:
Body Marelli NEC+95160 e NEC+95320
Added the function:
Immobilizer data.

The function allow immo data reading with direct connection to the vehicle. The output file is not eeprom file. The output file has only immo data and has eeprom dimension to be compatible with software for key precoding.

It is necessary to update OBD interface to 2.29 version.